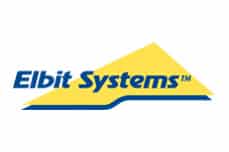 Mobilicom is proud to announce that it has secured a contract exceeding $2 milion from Elbit Systems. Mobilicom has been selected by Elbit as the vendor of choice for controllers for tactical drones. Elbit has revenues in excess of $3.6bn and is an international high technology company engaged in a wide range of defence, homeland security an commercial programs throughout the world. It is one of the largest suppliers of drones outside of the US.
Mobilicom has received the first order for the development and delivery of a commercial batch of controllers. These are customized controllers based on Mobilicom's technology and its ability to support the specific needs of tactical drones. Mobilicom expects additional orders in due course.
Oren Elkayam, Mobilicom's CEO commented: "Being selected as the sole vendor for controllers for all tactical drones of an international HLS and defense giant such as Elbit is an incredible achievement for Mobilicom. We expect this to be a stepping toward additional projects and an exciting future with this customer. "
______________________________________________________
Communications company Mobilicom has scored a new commercial deal for its remote network technology. The agreement is with Elbit Systems, an Israeli-listed company that makes defence and security equipment including drones. Elbit is the one of the world's "largest suppliers of drones outside of the US" and posts annual revenues north of $US3.5 billion ($5.1 billion). Mobilicom said it had been selected as a "vendor of choice" to provide its network-control technology for Elbit's tactical drones. The company's core product is a communications platform that merges 4G technology with mobile MESH networks — peer-to-peer systems that can replace wi-fi or existing mobile phone carriers. The technology is used primarily for "mission critical" projects that require an extra layer of communication stability that can be provided by existing infrastructure. The deal with Elbit will generate revenues of more that $2m, Mobilicom said, and MOB shares bounced by around 20 per cent in morning trade following the announcement. It's a material amount for the company, given that revenue from customers for the nine months to the end of September amounted to $2.4m.
https://www.proactiveinvestors.com.au/companies/news/910066/mobilicom-s-…
https://stockhead.com.au/tech/tech-mobilicom-scores-sales-deal-with-isra…
https://www.listcorp.com/asx/mob/mobilicom-limited/news/mob-secures-cont…