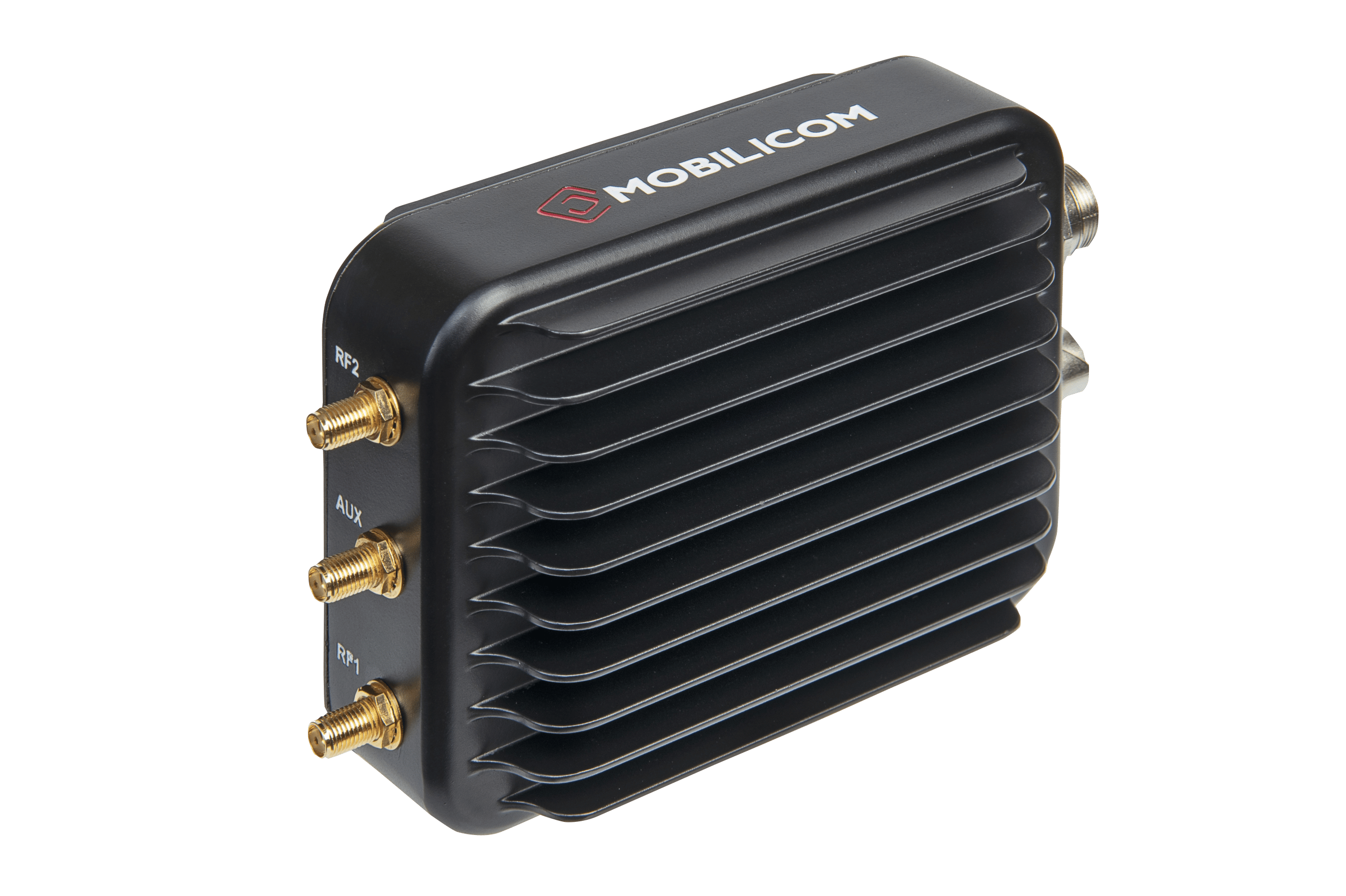 The Mobilicom extended ruggedized MCU-30 unit is a Cybersecure combined Software Defined Radio with Mobile MES and IP communications that delivers ad-hoc direct wireless mobile communication without any infrastructure.
With low power consumption, and proven high-performance record in challenging non-line-of-site (N-LOS) surroundings, and extensive protection against shocks, vibration, dust, humidity, rain, and extreme temperatures this unit is ideal for hand carry, robots or UASs (Unmanned Aerial Systems). Specially designed as a Ground Data Terminal (GDT) for harsh environments.
KEY features
NDAA Compliant
The product complies with the National Defense Authorization Act requirements.
Robust long-range communication
Up to 15km line-of-sight (LOS) clear and stable radio signal; up to 30 km with directional antenna.
ICE cybersecurity protection
Detects, prevents, and responds to multiple cyber threats and malicious attacks in real-time without the need for operator intervention.
Modes of operation
P2P, P2MP, Relay, and MESH.
HD video transmission
Support verity of video modes: unicast, multicast, and broadband.
Fully synchronized system
With GPS or w/o GPS.
Highest form-to-performance ratio
Highly reliable, mobile mesh, IP data link unit at a small dimension and lightweight.
High-performance MIMO Radio
Low power consumption and wide frequency range (75 MHz to 5.9 GHz).
Software defined radio (SDR)
Supports a wide variety of changing radio protocols in real time.
Interference avoidance
Prevents mutual interference and allows several transmitters to transmit in the same place.
Real-time GPS
Enabling controlled and autonomous flights.
Field-proven ruggedized unit
Designed to withstand shock, vibration, dust, humidity (waterproof IP67), fog, and extreme temperatures.
Products family members
Available in 2 additional models: ruggedized and lite versions.
Compact & Lightweight
Optimal for UAS/UGV/UMV and other unmanned platforms with strict size, weight, and power (SWaP) constraints.