Real-time, highly reliable, low latency and high-speed connectivity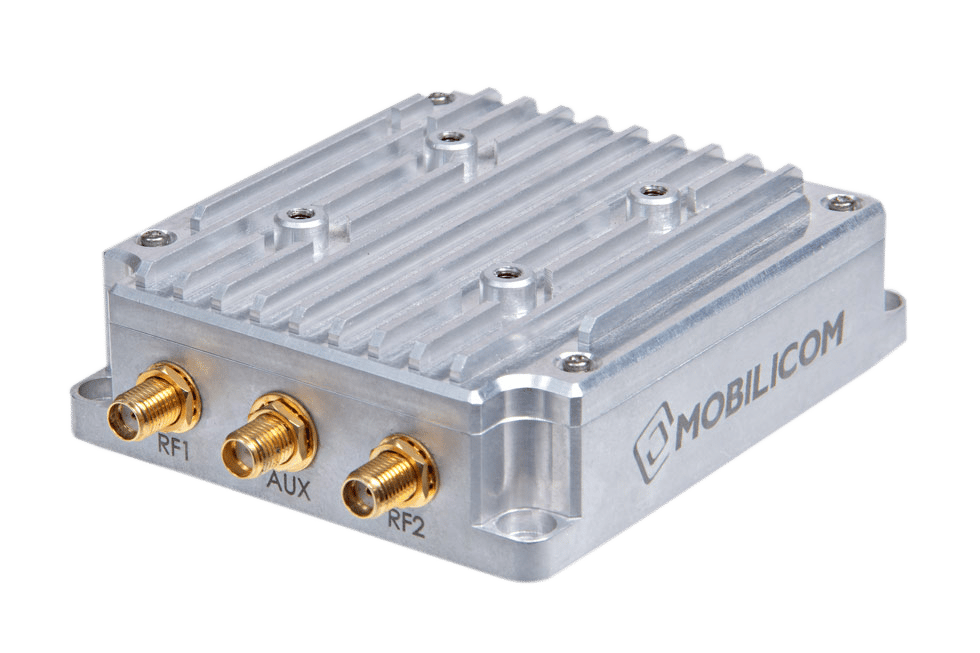 The Mobilicom MCU-30 Lite unit is a Cybersecure combined Software Defined Radio with Mobile MESH, IP communications unit that delivers ad-hoc direct wireless mobile communication without the need for any infrastructure. This low power consumption, extra lightweight, battery-operated unit delivers the highest form-to-performance ratio and is especially designed for installation inside drones and robots, where every gram matters as Aerial Data Terminal (ADT).
KEY features
NDAA Compliant
The product complies with the National Defense Authorization Act requirements.
Robust long rage communication
Up to 15km line-of-sight (LOS) clear and stable radio signal, up to 30Km with directional antenna.
ICE cybersecurity protection
Detects, prevents, and responds to multiple cyber threats and malicious attacks in real-time without the need for operator intervention.
Modes of operation
P2P, P2MP, Relay and MESH.
HD video transmission
 Support verity of video modes: unicast, multicast and broadband.
Fully synchronized system
With GPS or w/o GPS.
Highest form-to-performance ratio
Highly reliable, mobile mesh, IP data link unit at a small dimensions and light weight.
High performance MIMO Radio
 Low power consumption and wide frequency range (75 MHz to 5.9 GHz).
Software-defined radio (SDR)
Supports a wide variety of changing radio protocols in real time.
Interface avoidance
Prevents mutual interference and allows several transmitters to transmit in the same place.
Real-time GPS
Enabling controlled and autonomous flights.
Compact & Lightweight
Optimally designed for use in places where every gram matters like UAV and other unmanned platforms with strict SWaP constraints.
Products family members
Available in 2 additional models: Ruggedized and Extended Ruggedized versions.