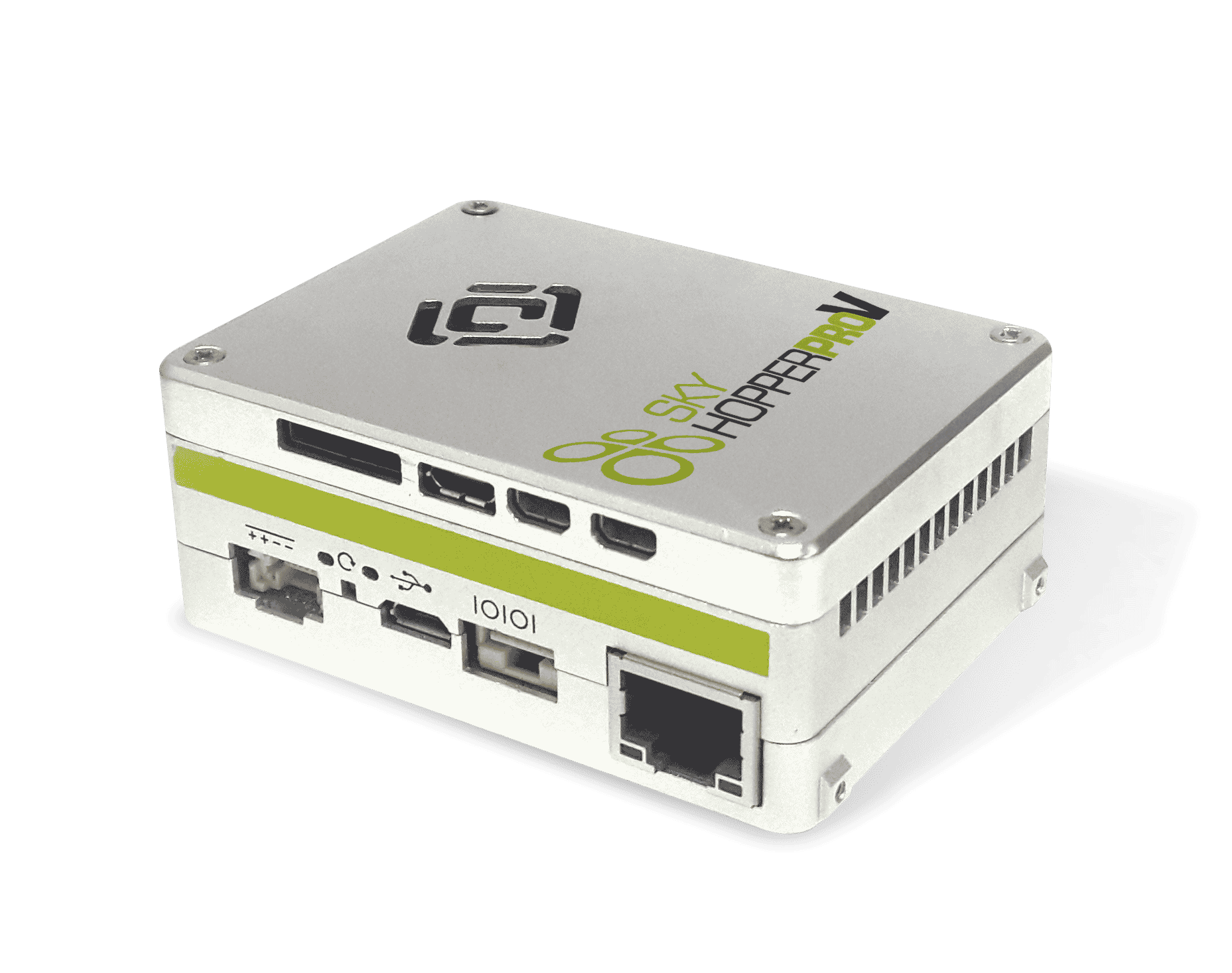 SkyHopper PRO V offers a bi-directional Cybersecure Software Defined Radio (SDR) data link with video processing capabilities specifically designed for commercial and industrial drones. The Skyhopper PRO v employs leading wireless technologies including dual video inputs and outputs, dual built-in video encoders/decoders, three camera interfaces, and local recording ability.
SkyHopper PRO V provides long-range (LOS) capabilities and a robust radio signal in non-line-of-sight (N-LOS) environments that support multiple transmission modes. SkyHopper PRO V supports point-to-point communication with numerous viewers and offers built-in flexibility for the best optimization and customization.
KEY features
NDAA  Compliant
The product complies with the National Defense Authorization Act requirements.
Robust long-range communication
Up to 5km line-of-sight (LOS) clear and stable radio signal.
ICE cybersecurity protection
Detects, prevents, and responds to multiple cyber threats and malicious attacks in real-time without operator intervention. Perfect for urban and industrial environments – N-LOS communication provides a robust radio signal while combating interferences and overcoming dead spots.
Dual camera inputs
With the ability to use different cameras such as wide-angle and IR cameras.
Dual built-in Encoders & Decoders
Eliminating the need to add external encoders and decoders.
Live video streaming
Support Full-HD (1080p) real-time video transmission.
Local video recorder
Records real-time video onto a micro-SD card alongside the live video transmission (for backup and future use purposes).
Supports multiple video formats
HDMI, Analog, and IP interfaces for camera use.
Compact & Lightweight
Small form factor.
Built-in flexibility
Compatible with a broad range of flight controllers, mission software, and payloads for optimal solutions to specific customer challenges.