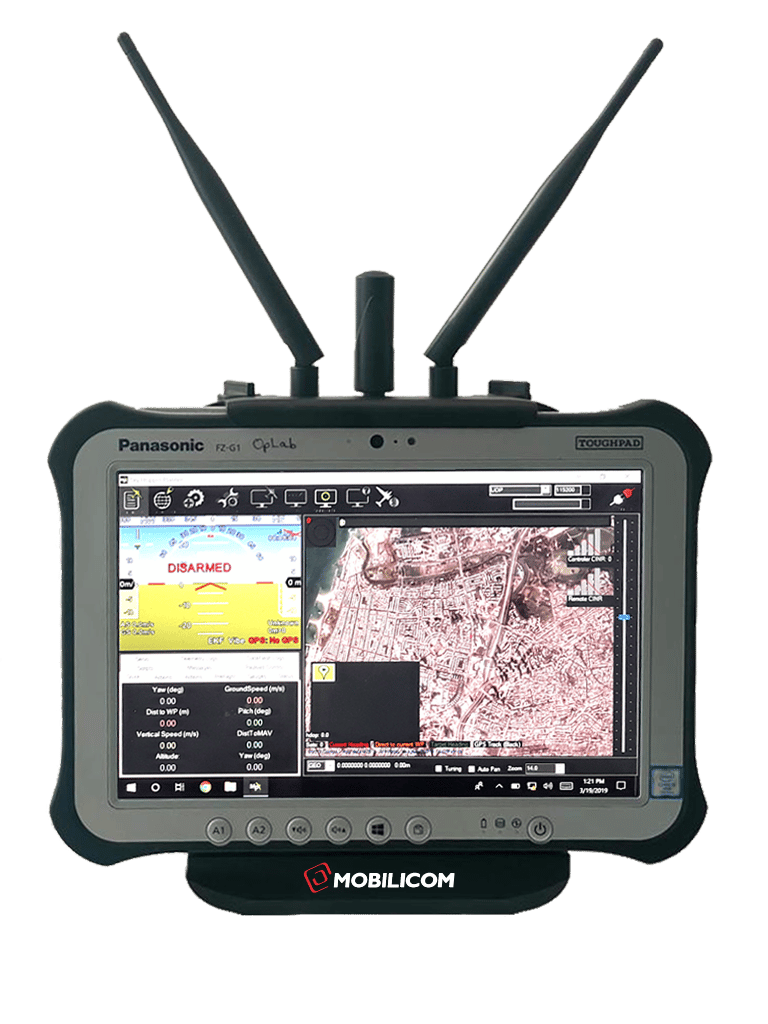 The New Panasonic Swarm & Fleet Controller is an "All-in-one" ruggedized Tactical Mobile Controller / GCS (Ground Control Station) designed to support multiple drone (Swarm & Fleet) operations with a variety of payloads. It offers various controlling and viewing options that support mission-critical operations, serving business enterprise and governmental sectors and security, public safety, disaster recovery, and unmanned applications.
The Swarm & Fleet Panasonic Controller is designed to meet the highest standards and serve targeted applications in harsh conditions and complex needs in point-to-multipoint and mesh operations. It enables real-time HD video and broadband data content transmission by multiple viewers simultaneously.
KEY features
NDAA Compliant
The product complies with the National Defense Authorization Act requirements.
Open platform
User-configurable for maximum flexibility.
10″ touch-screen tablet
10″ Panasonic Toughpad multi-touch tablet, Core i5 Processor.
Extended ruggedized
All-weather, dust, and water-resistant design (IP65).
Full HD-Video support
Real-time streaming of full-HD video.
Low latency video SW decoder
For true real-time high-resolution viewing.
Secure and encrypted
Trusted source of security and encryption validated by government organizations.
Data link & Networking
MIMO data link, LTE networking and GPS antennas.
Configurable controlling options
Configurable joysticks (2) and buttons (4).
Mobile
For easy on-the-move viewing capabilities.