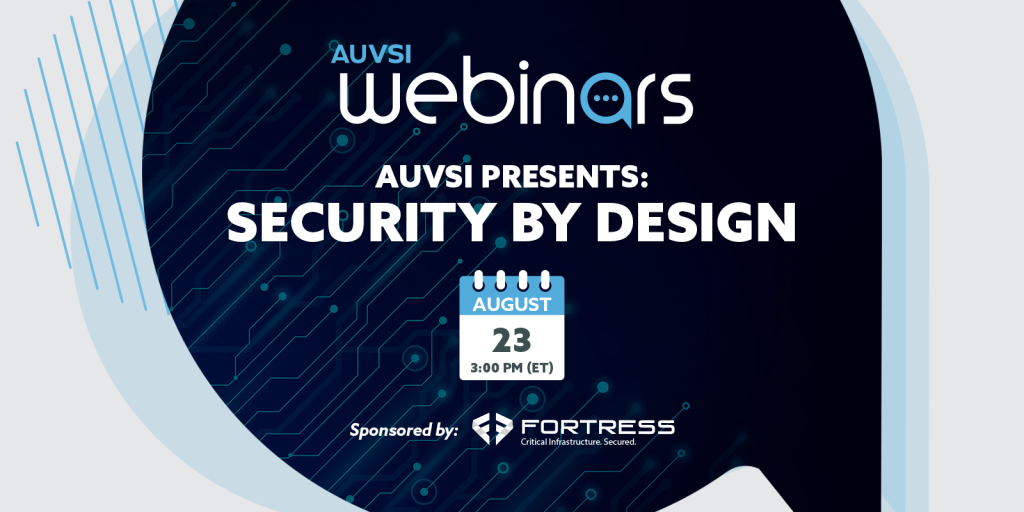 Shoham, Israel, Aug. 22, 2023.
Mobilicom, a provider of cybersecurity and robust solutions for drones and robotics, today announced its Head of Product Management and Marketing, Danny Lev, will be a featured expert guest on a webinar hosted by the Association for Unmanned Vehicle Systems International (AUVSI) titled "Security by Design" on Wednesday, August 23, 2023 from 3:00 PM to 4:00 PM Eastern Time.
All are welcome to register for and attend the free webinar: LINK
Webinar Description:
Designing networks and technologies with security in mind is essential to safely advance uncrewed systems. As these systems advance in operation, the value they bring to society and their different uses increase significantly. Unfortunately, uncrewed systems are prime targets for cyber-attacks – which can be costly and harmful to industry and society.
Join this webinar to understand what can and should be done to design and operate uncrewed systems with security as its central focus.
A replay of a previous AUVSI webinar co-hosted by Mobilicom, titled "Known and Unknown Threats: Risk Management In The Rapidly Growing UXV Industry" can be found here: LINK
About AUVSI
The Association for Uncrewed Vehicle Systems International (AUVSI), the world's largest nonprofit organization dedicated to the advancement of uncrewed systems and robotics, represents corporations and professionals from more than 60 countries involved in industry, government and academia. AUVSI members work in the defense, civil and commercial markets. Mobilicom is a member of the AUVSI and Fortress Information Security's Trusted Cyber Program. The Cybersecurity Working Group is developing enterprise cybersecurity standards to address cyber risks specific to uncrewed systems and robotics. Mobilicom is a contributing member of this group which includes leading defense, drone, and cybersecurity companies such as Boeing, Boston Dynamics, Northrup Grumman, and Raytheon.
About Mobilicom
Mobilicom is an end-to-end provider of cybersecurity and robust solutions for drones and robotics focusing primarily on targeting global drone, robotics and autonomous system manufacturers.
The Company holds patented technology & unique know-how for Mobile Mesh networking. It has a large, field proven portfolio of commercialized products used in a variety of applications.
Mobilicom is growing a global customer base with sales to high profile customers including corporates, governments and military. Mobilicom's competitive advantages include outstanding security capabilities and performance in harsh environmental conditions.
Mobilicom's large solution portfolio is being deployed worldwide, and the Company derives revenue from hardware, software sales & licensing fees and professional support services.