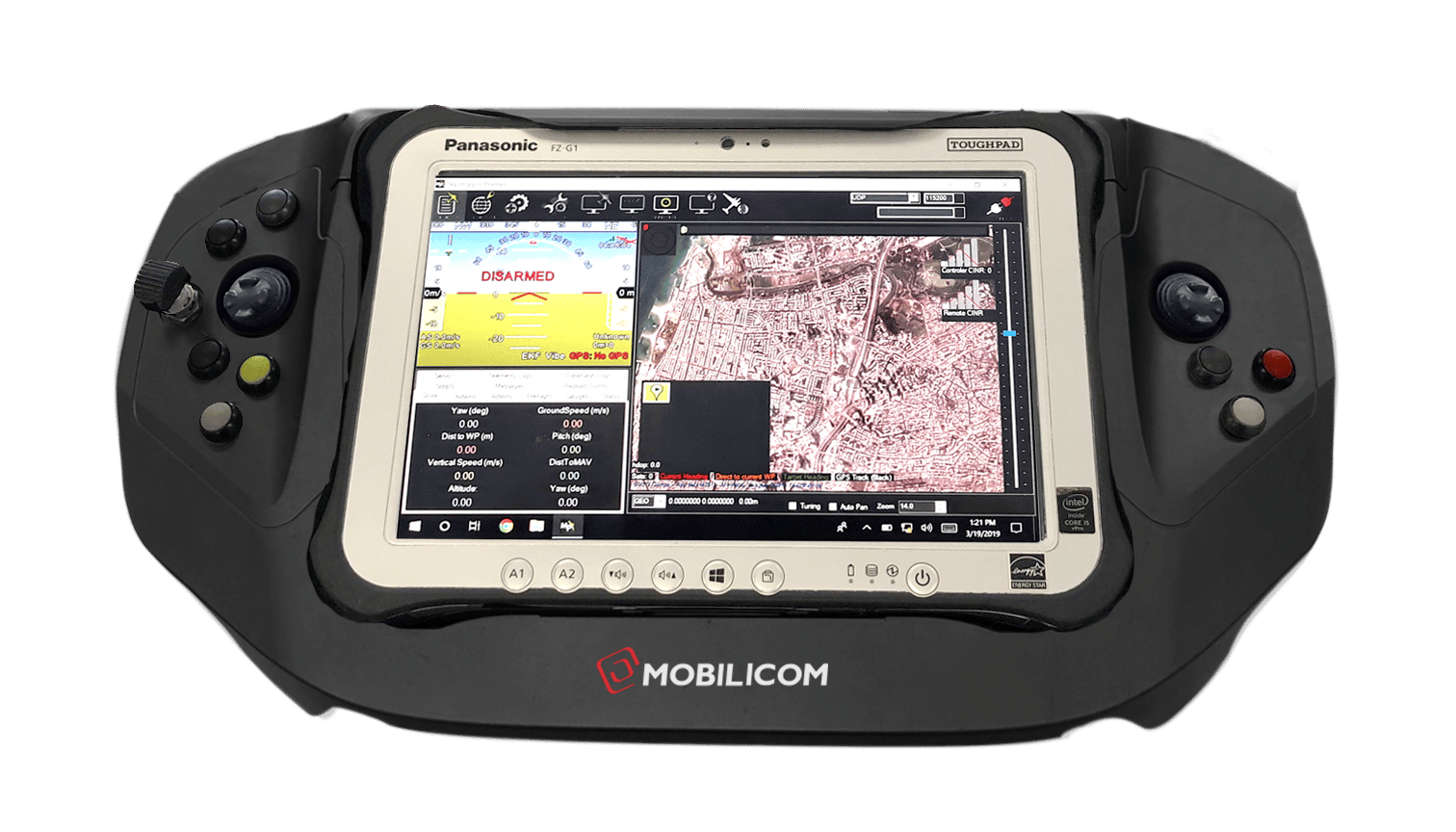 The MCU-EXTREMER is a professional "All-in-one" GCS (Ground Control Station) designed to support UAV operations in the business, public security, and government sectors. Its advanced human interface design enables smart, effective, and easy control of unmanned systems in complex situations and severe conditions.
The MCU-EXREMER is designed according to the highest standards to meet all targeted application needs. It also enables real-time HD video and broadband data content transmission or viewing by multiple users simultaneously.
KEY features
NDAA Compliant
The product complies with the National Defense Authorization Act requirements.
Perfect for industrial environments
All-weather, dust, and water-resistant design (IP65).
High performance
10″ Panasonic, daylight readable, Toughpad Tablet.
Ease-of-use
Multiple configurable buttons, switches, and joystick with user-replaceable battery.
Various connectivity options
Choice of I/O interfaces enabling easy connectivity with peripherals.
Standard mounting
Tripod / VESA.